Because not all ice cream
are the same!
A special ball type
ice cream
The ICE'N'GO is a very special ice cream.
The size of the ice cream balls are 3-5 mm diameter,
so their appearance is very interesting and very eye-catching.
The ICE'N'GO ice cream available in paper cups and small baseball cups.
It is also available pre-packed ICE'N'GO in supermarkets too.
Cryogenic freezing technology
The Ice'N'Go! is made of natural ingredients, with a special cryogenic technology.
The Ice'N'Go! is manufactured at -197°C, the storage-, and transport temperature
is -40°C, while it is sold at -35°C, therefore the shelf life is 18 months.
Owing to its special form, colour, flavour and scent,
the ICE'N'Go! is very popular among children and adults.

Kiwi, pineapple, blue grapes and oranges make this ice cream refreshing in the summer heat. Fat free and lactose-free summer taste.
Fresh strawberries, soft vanilla, sweet bananas and cocoa enhances the unique taste and color of the creamy banana split ICE'N'GO!
Exceptionally fresh and clean taste makes the amazing bubble gum flavor ICE'N'GO! a biggest favorite with the kids and adults too.
This creamy ICE'N'GO! with cotton candy flavor brings back the memories and feelings from the unclouded freedom of our childhood.
You will LOVE what's in it.
You will also LOVE what's not in it!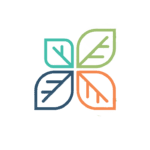 SUPER PREMIUM
QUALITY!
ICE CREAM!